Abstract
As a result of the first oil price increase, unemployment rates rose steeply at first and then fell. After the second oil shock, they again rose dramatically, having a greater impact on foreign workers and women than on youths and men.
Unemployment Rates among Different Population Groups (1983)
Source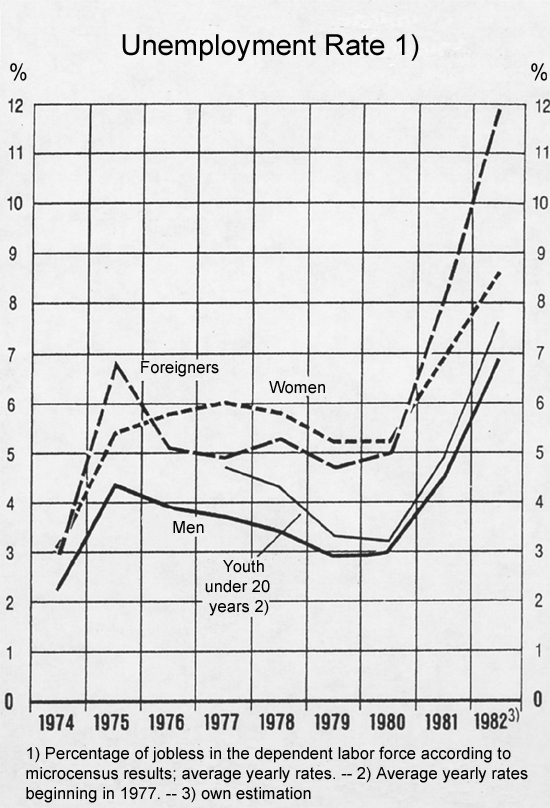 Source: Ingrid Wilharm, ed., Deutsche Geschichte 1962–1983. Dokumente in zwei Bänden, vol. 2. Frankfurt am Main, 1985, p. 159.