Abstract
In 1963, the Association of Journalists in the GDR established a "School of Solidarity" ["Schule der Solidarität"] as a comprehensive training center for journalists from so-called developing countries. The program was part of a broader strategy of fostering educational cooperation between East Germany and developing countries with socialist governments such as Angola, Mozambique or Ethiopia. The mostly one-directional educational exchange was an important part of East German foreign policy. Overall, tens of thousands of students from Africa, Latin America, and Asia were trained in various occupations, including journalism. The photo shows students from Angola, Guinea Bissau, São Tomé, and Cape Verde at a training program for photographic technology conducted by specialists from the East German news agency ADN in December of 1976.
Professional Training for Journalists from Africa (1976)
Source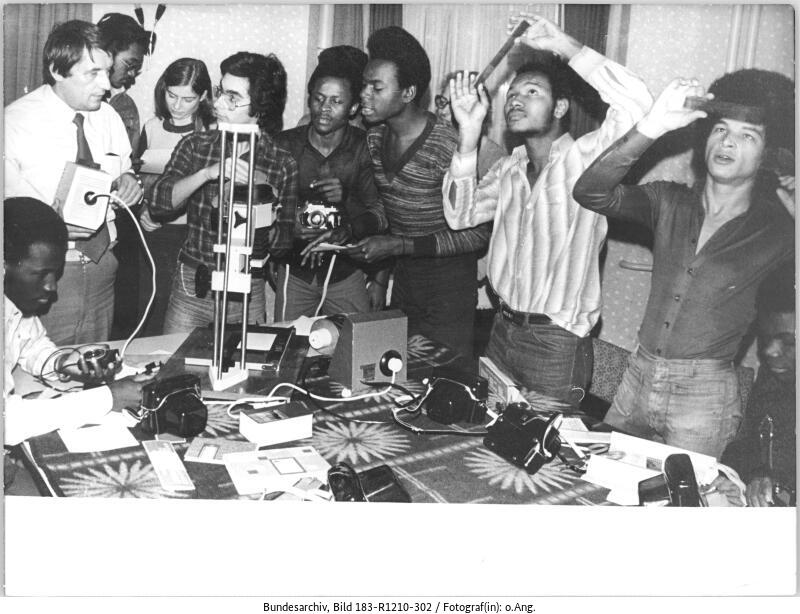 Source: Apprentice journalists at the "School of Solidarity." Date: December 10, 1976. Photographer unknown. BA Bild 183-R1210-302.