Abstract
Albert Bierstadt (1830–1902) was a German-American landscape painter famed for his dramatic large-scale depictions of the scenery of the western United States. Bierstadt was born in the Prussian Rhineland but grew up in the United States. He returned to Germany from 1853–1857 to study at the Academy of Art in Düsseldorf. In 1859, after returning to the U.S., Bierstadt accompanied a government survey party, headed by Frederick W. Lander, to the Rocky Mountains in what is now Wyoming. The scene gestures heavily toward Romantic traditions in German landscape painting: from Bierstadt's careful attention to the effects of light on the landscape to his emphasis on the snow-capped peaks of the mountains, which all but dominate the scene as sublime representations of the power of nature. At the same time, however, the painting also offers a detailed and realistic depiction of a group of Plains Indians who have encamped near a lake for the summer. Native Americans are thus introduced as the indigenous people of this land.
Albert Bierstadt,
The Rocky Mountains, Lander's Peak

(1863)
Source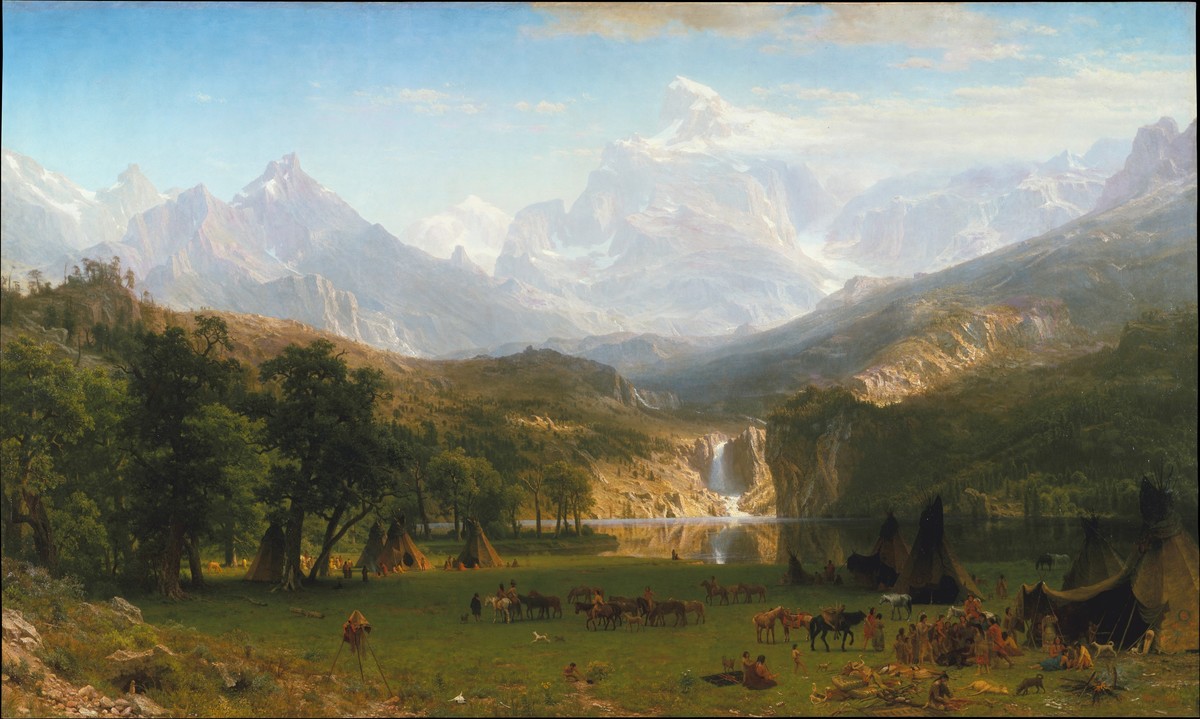 The work has been dedicated to the public domain by waiving all rights under copyright law, including all related and neighboring rights, to the extent allowed by law.