Abstract
This caricature by Adolf Oberländer (1845–1923) depicts a Jewish burgher proudly displaying his new patent of rank and title. The caption reads: "The Commercial Councilor before and after his decoration." Source: "Der Herr Commerzienrath vor und nach seiner Decorierung," Fliegende Blätter 81, no. 2053 (1884), p. 173.
"The Commercial Councilor" (1884)
Source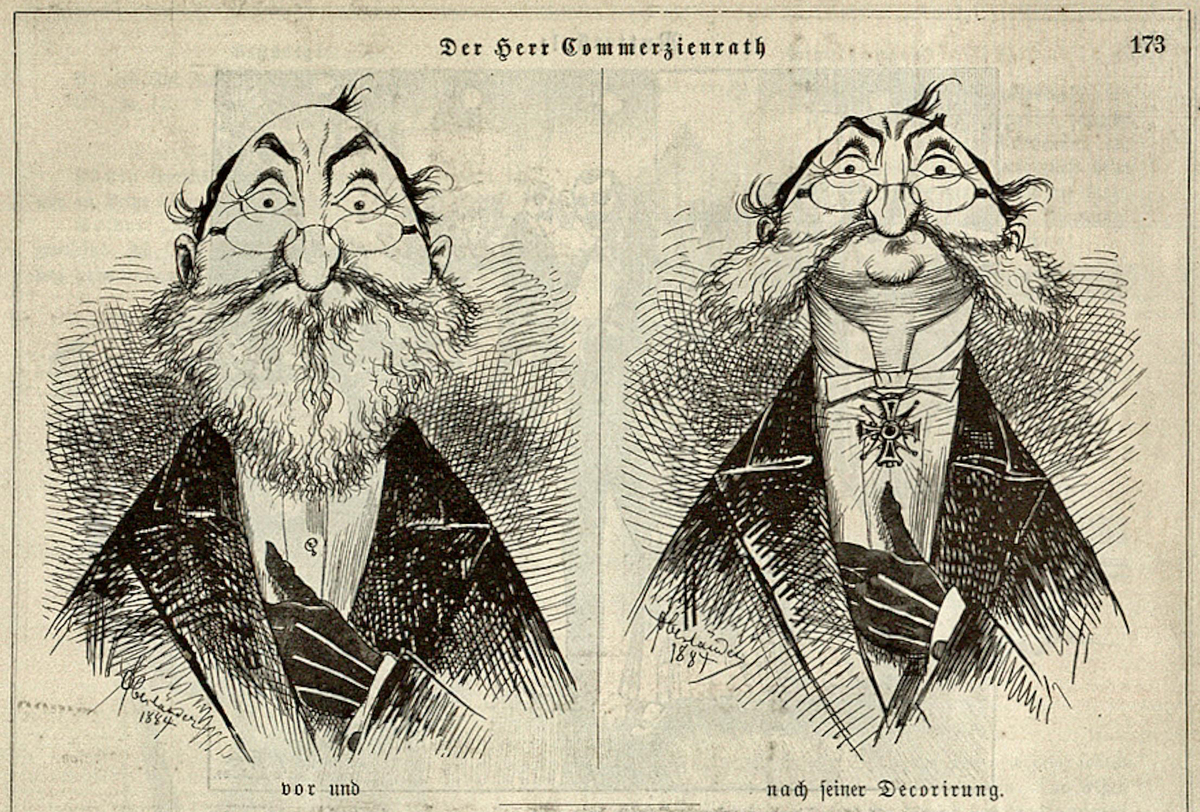 Further Reading
Beth Irwin Lewis, Art for All? The Collision of Modern Art and the Public in Late-Nineteenth-Century Germany. Princeton: Princeton University Press, 2003.